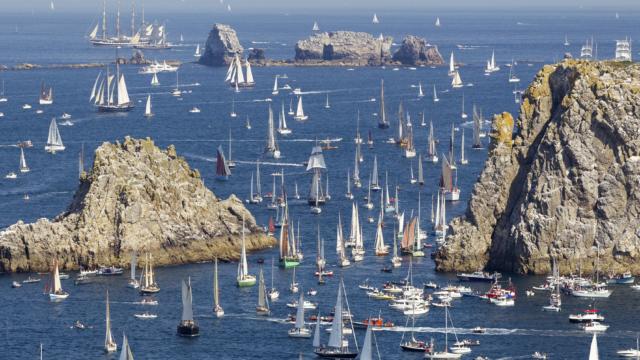 Brest 2020, International maritime festivals
It only happens every four years, so don't miss the boat: from 10 to 16 July, a fleet of over 1,000 boats is meeting near Brest, providing the perfect opportunity to visit the most splendid vessels in the world and to learn about the different maritime cultures from around the globe, all in a musical and festive atmosphere!
Where to sleep: Hotel Vauban
On the side: With the song, Brest, he paid homage to his birthplace in the most beautiful way possible. In 2020, Miossec is making a musical adaptation of "A la ligne", the story by Joseph Ponthus on the dreams and ordeals of an office temp in Brittany (Grand Prix RTL/Lire 2019) – on tour from March (FR).