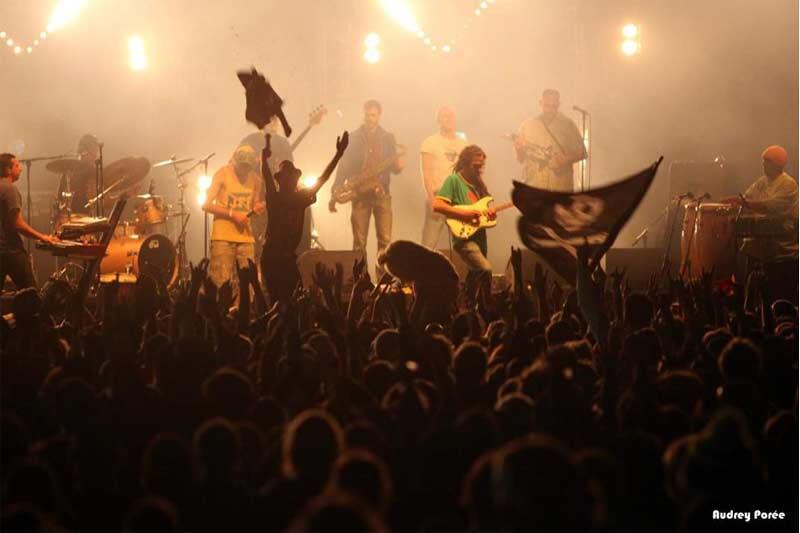 ANNULE - Festival du Roi Arthur
Come a lot to camelot!
Concert, Festival, Music
at Bréal-sous-Montfort
This legend has grown so much that the end of August every year sees more and more people turning up in Bréal-sur-Monfort for the Festival du Roi Arthur. A Holy Grail dedicated entirely to festive music – no wonder people come a lot to Camelot!

It didn't take King Arthur long to attract crowds of fifteen thousand to Billy Ze Kick and Merzhin concerts. Is that down to the knights of the round mixing table? The tempting taste of a Monty Picon beer? A pinch of Merzhin Merlin magic? All of this plays a part. Not far from the forest of Brocéliande, the Festival du Roi Arthur knows how to learn from past campaigns and improve its armoury. And the 2011 offensive is a case in point: yet more groups (No One Is Innocent, Percubaba, Success, Nains de Jardin), yet more activities and stalls in the medieval market… So how many will be there this year to pledge allegiance to Arthur and summon up Merlin, the wizard of song?
Schedules

From

August 20, 2020

until

August 23, 2020
Official website of tourism in Brittany