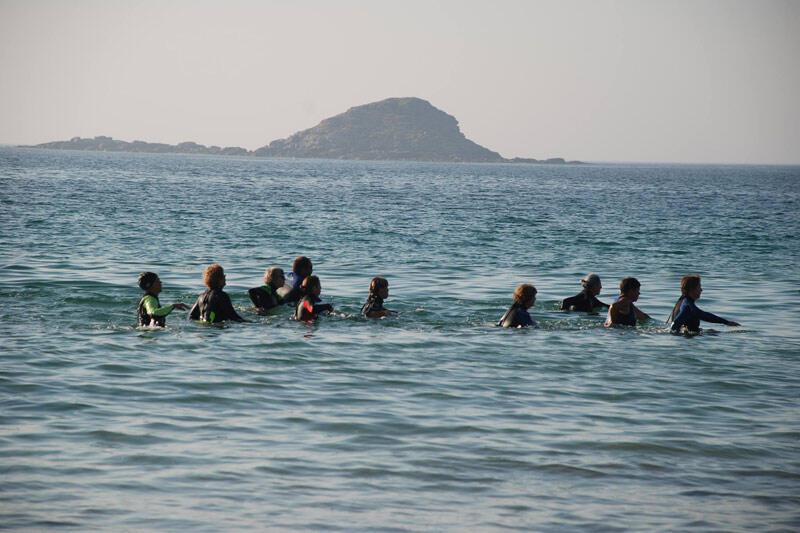 BREIZH TRIP SURF SCHOOL
By the left, quick march!
Aquatic walking, Swimming, Surfing
at Plomodiern
On the Porspoder beaches, Océan Sports & Bien-être will help you to enjoy the physical and mental benefits of sea wading, in complete safety.

Feet on the sand but your body in the water up to your chest, that's what we mean by sea wading ('marche aquatique'), the newest kind of water sport. Sébastien El Agar, a lifeguard and a surfing instructor has made it his speciality and likes to say that it's a thalassotherapy course that doesn't cost a fortune. He guides his waders along the coast at Porspoder, leading them in stimulating walks against the current, an exercise that has been shown to be beneficial for muscle development, heart rhythm and lung capacity. The choice of route depends on the weather forecast. Sessions last 45 minutes and participants wear wetsuits and wetsuit boots. You can already feel the difference after only 10 or 20 sessions. The swell, the cool sea and the wind from north Finistère are all the equipment you need to keep you fit!