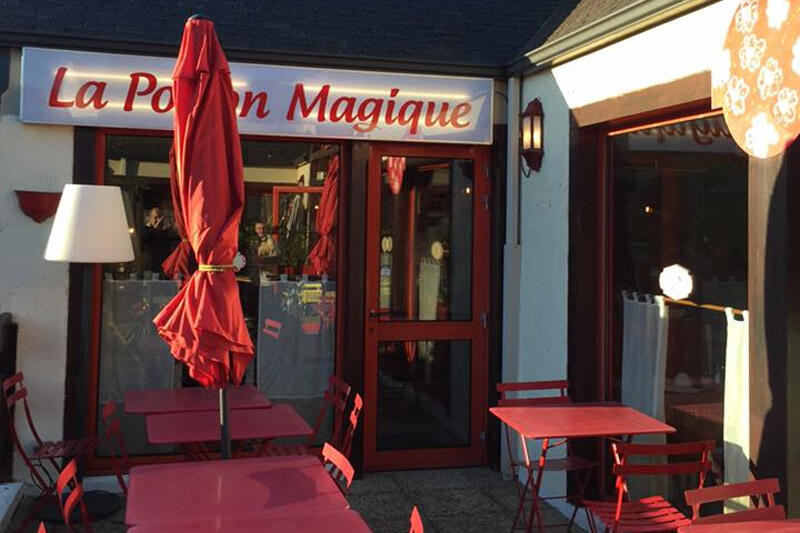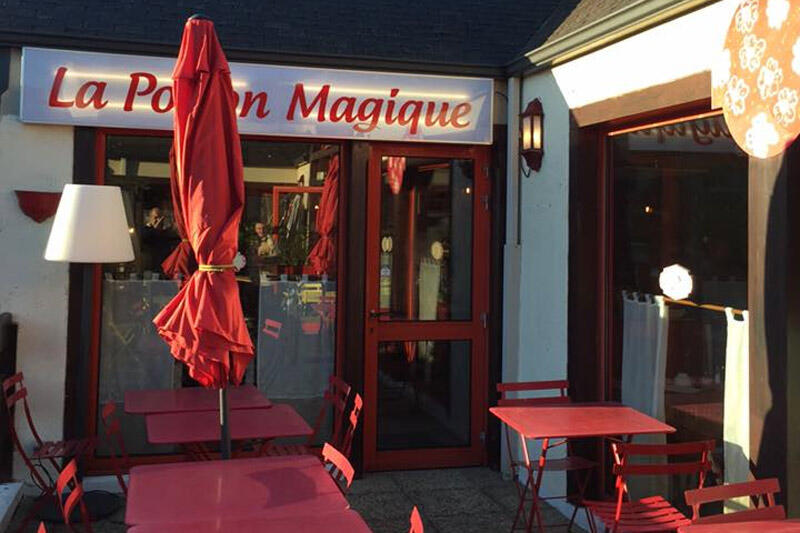 Crêperie La Potion Magique
Menhirs and Magic Potions by Toutatis!
Restaurant, Creperie
at Carnac
This is where you'll hear about menhirs, magic potions and Bretons. Do you think Rodolphix and Karinix might have concocted wild-boar galettes for us?

OK, so you've arrived in Carnac, but why not get off the beaten track? You can do the menhirs and the beach later. Come on and follow us, down here, just beside the church, to a crêperie, called the Potion Magique, located above a decorator's shop. Inside there are a few old tools, hay-rakes, a spinning-wheel and so on. There are old pictures of Carnac, family photos and, what a surprise! – in a corner, a collection of children's drawings. Rodolphe and Karine Camenen tell us: "They are drawings by children of customers who can go and draw in this little corner if they feel like it." Gingham tablecloths, an interior with a colour-scheme that alternates between red and yellow. The fare offered consists of "quality regional produce and traditional galettes (savoury buckwheat pancakes) cooked to order." Now and again there might be a leek and andouille fondue, salmon with cream and chives and other delights. "We like mixing flavours". They do indeed: a good example would be their wheat-flour crêpe with chocolate crême patissière and orange marmalade, flambéed with Cointreau.
Official website of tourism in Brittany