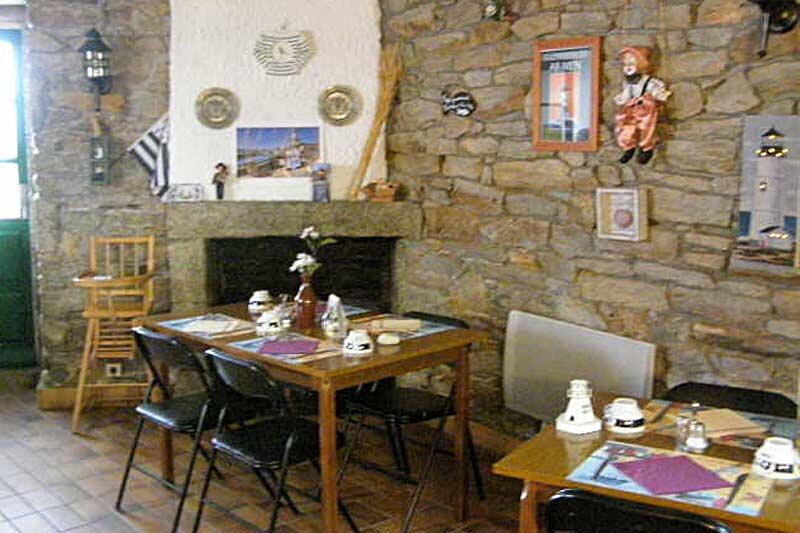 Crêperie Ty Cri
Good taste and no escape!
Restaurant, French regional, Creperie
at Concarneau
In the walled town of Concarneau, the Ty Cri crêperie makes authenticity its trademark, with dishes using high quality produce served in a typically Breton atmosphere.

Inside the crêperie Ty Cri you'll feel extra-safe, cosseted, well sheltered from the outside world. Firstly, because you're inside the walled town of Concarneau, one of the jewels in Brittany's crown, and secondly, because you're dining at an authentic crêperie with thick walls and a traditional fireplace. Settle down comfortably to make the most of it, and sample crêpes and galettes (savoury buckwheat pancakes) made from flour produced at the Moulin de l'Ecluse ('the mill by the lock') in Pont l'Abbé. The artisan-made charcuterie comes from the andouille producer at Fouesnant, the ciders are from La Forêt-Fouesnant and from the Séhédic organic cider business, the apple juice is organic too, the pommeau (an aperitif that's a blend of apple juice and apple brandy) has AOC status, and so on. The dishes on the menu offer a wide range of ingredients: leeks, mushrooms, onions, Provencal tomatoes, persillade, mustard sauce...There are six galette specialities, and the same number again for crêpes.
Official website of tourism in Brittany