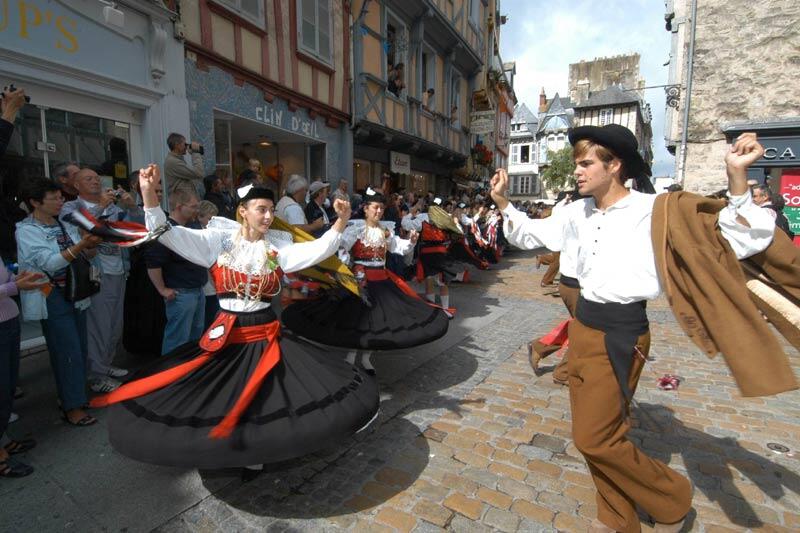 Festival de Cornouaille, les 100 ans du Festival
Cornwall or Cournouaille?
Concert,
Fest-Deiz / Fest-Noz,
Festival,
Cultural,
Dance,
Music
in Quimper
This venerable festival, which takes place in Quimper every year, is undoubtedly the daddy of Breton cultural festivals. Its origins are in the inter-war period, but its importance increased after World War II when the question of the survival of Breton culture became particularly pressing.

Cournouaille, incidentally, is the name for this particular region of Brittany where Cornish migrants settled, so the ties with Cornwall (culturally and linguistically) are very strong. Today's 9-day mega event is not just taken up with concerts but workshops, dances, cooking demonstrations and tastings, fashion shows and, inevitably, fest-noz – the traditional Breton 'night parties'. Many individual events are free or else very reasonably priced.
Services

Disabled facilities and reception
Schedules

From

July 19, 2023

until

July 23, 2023
Official website of tourism in Brittany