La Pauline
The Pauline, wherever the wind and your fancy take you!
Sailing
at Pléneuf-Val-André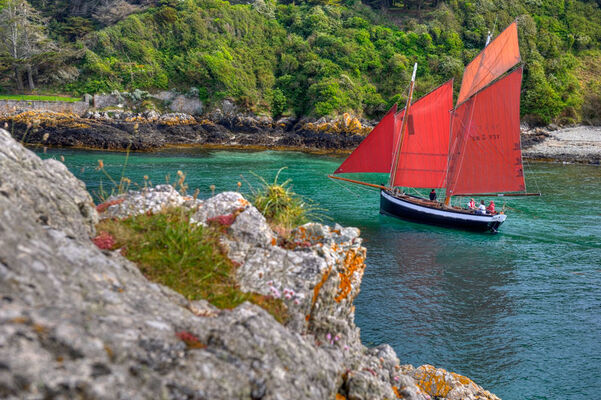 © Ronan Gladu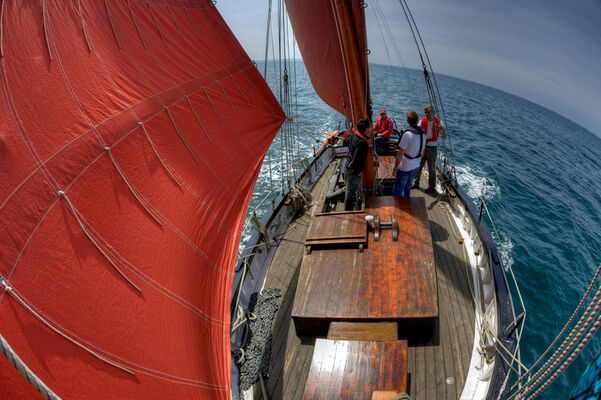 © Ronan Gladu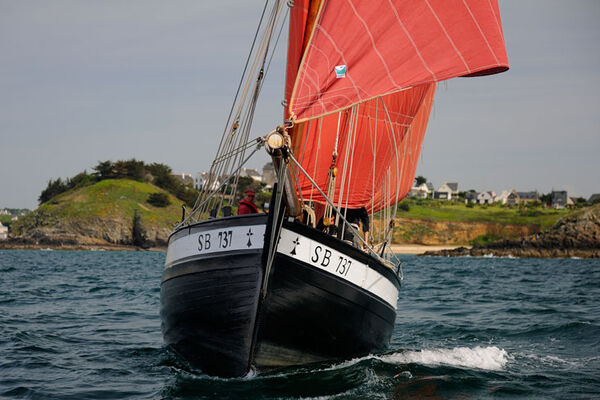 © Ronan Gladu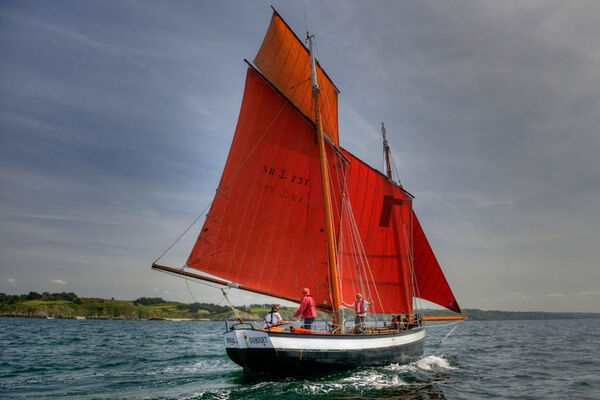 © Ronan Gladu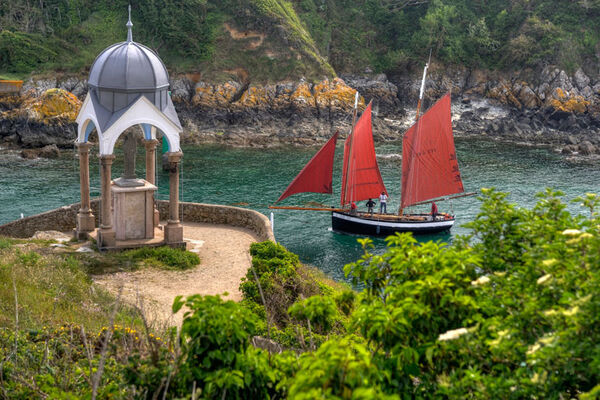 © Ronan Gladu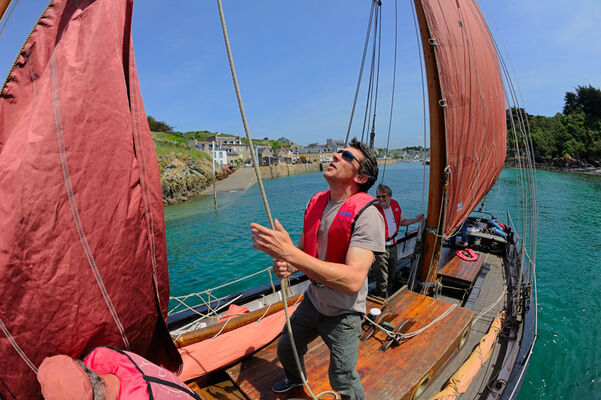 © Ronan Gladu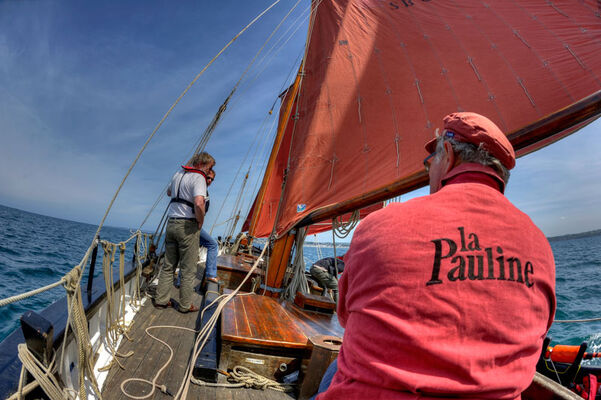 © Ronan Glanu
In the little port of Dahouët, the adventure begins on the Quai des Terre-Neuvas. If you love history, need some salt-sea air or appreciate good company, you'll find it all aboard the Pauline.

This fishing lugger is always ready to sail back to the Bay of Saint-Brieuc, to play hide-and-seek among the little islands of Bréhat or to press onward to the Channel Islands. Given the size of the tides in Dahouët, you can board for boat trips lasting three hours, twelve hours... or a few days. Time enough to take the tiller, learn the techniques and gain a basic knowledge of sailing. Among the weekend sailors and lifelong seafarers, there's an immediate rapport. The atmosphere is 'luxury line'. Live some truly special moments of excitement and exhilaration as the yacht races over the waves. With its outrigger and its boom jutting out behind, this craft uses as much as 100m2 of sail for a hull that's under 10m. Before your very eyes, wood and canvas are transformed into a graceful bird.
Activities

Activities for ages 9 to 12

Activities for ages 6 to 9
© Ronan Gladu

© Ronan Gladu

© Ronan Gladu

© Ronan Glanu
© Ronan Gladu

© Ronan Gladu

© Ronan Gladu