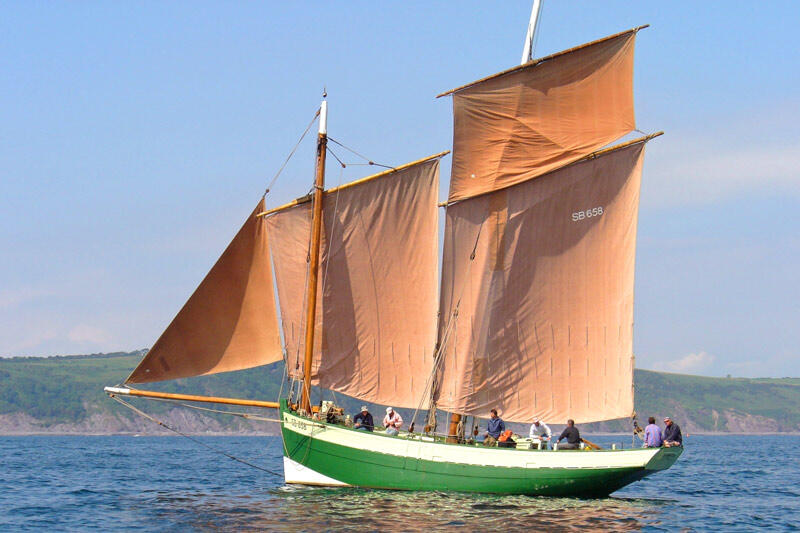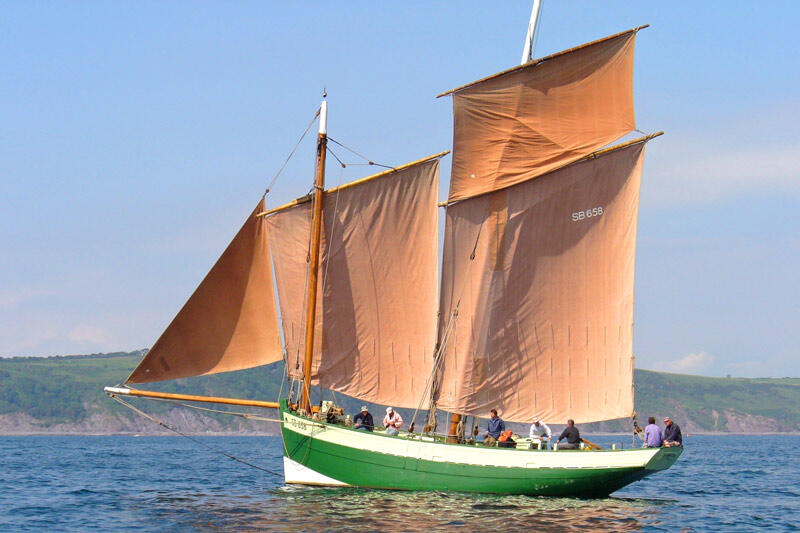 Le Grand Léjon
Get away from it all aboard the Grand Léjon.
Sailing
at Plérin
You'll be instantly hooked by the Grand Léjon! So come aboard, bring your enthusiasm and... a sweater. During your 12 hour voyage, this yacht will reveal the highly addictive pleasures of old-style sailing.

Here in the Bay of Saint-Brieuc, several of our shipmates have come back for another taste of the authentic delights of this boat and its friendly ambiance. With its white painted bow wave, typical of the Port du Légué, the Grand Léjon symbolises local maritime splendour. Yet it's very accessible! There's always a great atmosphere as you relive the fine maritime tradition, the art of sailing and the skill of the boat-builders of long ago. The convivial atmosphere of crews of yesteryear quickly comes back to life. Merry tunes mingle with the music of the surge and the wind-filled sails, and here and there an accordion strikes up as you sing sea shanties, your rods and lines bring a fish flailing onto the deck, and your pen-knife forages inside a jar of some authentic Breton produce...
Activities

Activity for under 3 years
Activity for 3-6 years

Activities for ages 9 to 12
Activities for ages 6 to 9
Official website of tourism in Brittany