Musée Régional des Métiers
Did someone say traditional arts and crafts?
Museum , Handicrafts , Trades
at La Chèze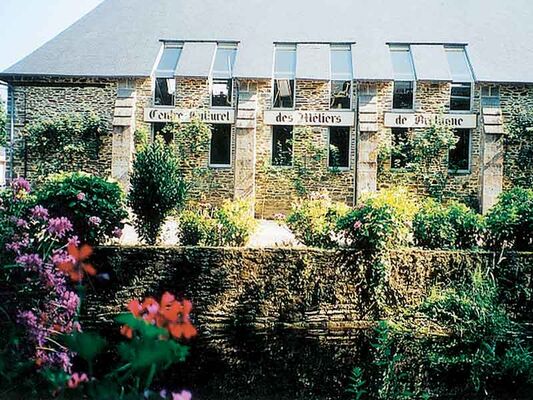 © Musée régional des métiers
Here you can discover, through demonstrations and reconstructions, the life of Breton's craftsmen of yesteryear.

How did a clog-maker work, or a blacksmith? The answers lie in the Regional Crafts Museum in La Chèze, Côtes-d'Armor, which seeks to perpetuate the knowledge and appreciation of traditional crafts. Clog maker, cobbler, wheelwright, blacksmith, weaver, carpenter, and plenty more. Old manual trades, forgotten or mechanised today, brought to life in a very special museum. Set up in a former tannery which closed in 1930, the museum revives a range of Breton crafts through a series of themed exhibitions, demonstrations in summer, and trips (to a local farm, for example). Something that is sure to please all lovers of old craft traditions, and open the eyes of their younger companions.
Official website of tourism in Brittany