Reine des Flots
A Reine des Flots that knows how to ply her charms!
Sailing
at Groix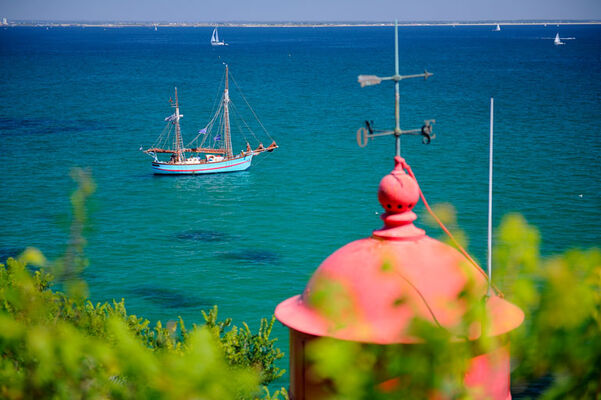 © Ronan Gladu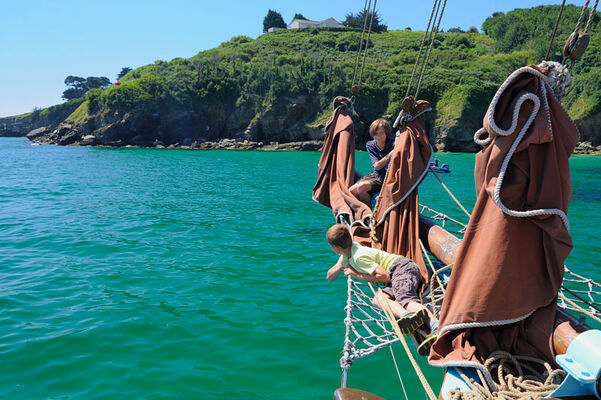 © Ronan Gladu
© Ronan Gladu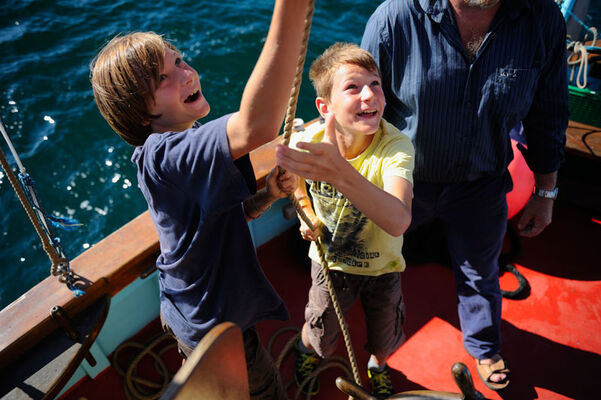 © Ronan Gladu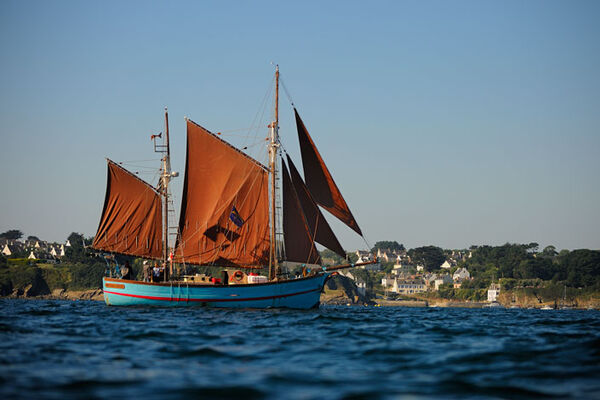 © Ronan Gladu
Fancy meeting dolphins, whales and mermaids? The mermaid is there already, figurehead of the Reine de Flots. To find other legendary beasts, you must put out to sea.

Pascal, the skipper, knows how to handle this tuna-fishing vessel. With his second-in-command, he sets a course for one of the Ponant Islands that adorn this section of the Ocean. For a day-trip, it's Groix that's on the agenda. A helping hand is appreciated for hoisting the sails: enjoyable and necessary for the approach to Port-Tudy or the Grands Sables beach. It's such a pleasure to sail as a real shipmate. The experience is topped with an introduction to tuna fishing. This novel experience will give you an appetite! Luckily, Pascal is both sailor, fisherman - and restaurateur! At anchor or in the shelter of a harbour, you share a glorious repast on deck. After a post-prandial dip (for the brave) in the clear waters, the Reine des Flots heads back to land. En route, the crew bursts into song. To seduce the mermaid, no doubt...
Activities

Activity for under 3 years
Activity for 3-6 years

Activities for ages 9 to 12
Activities for ages 6 to 9
© Ronan Gladu

© Ronan Gladu

© Ronan Gladu
© Ronan Gladu

© Ronan Gladu
Official website of tourism in Brittany