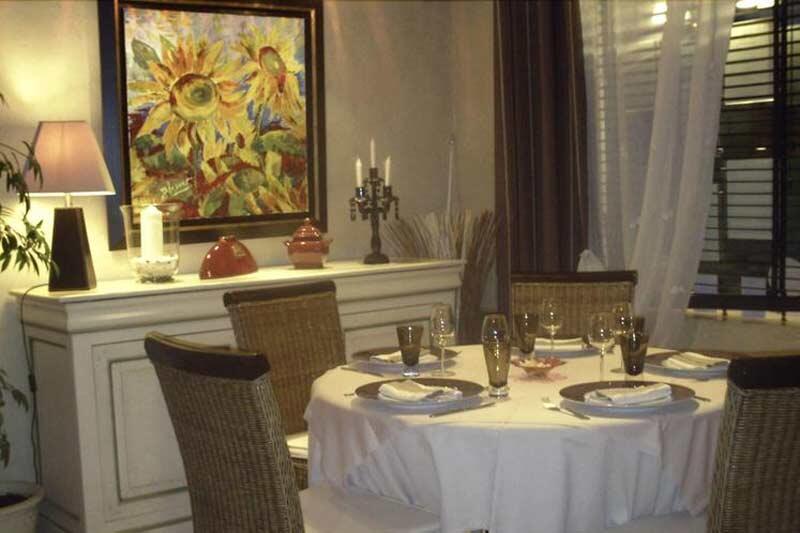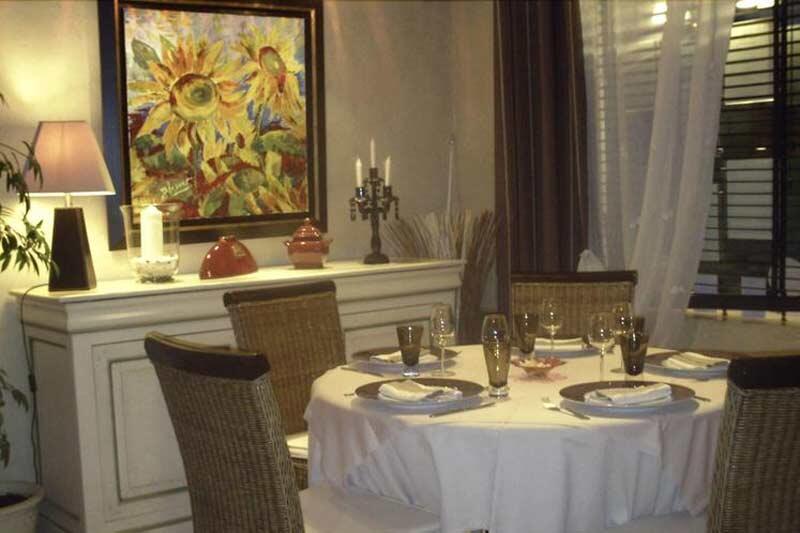 Restaurant Le Tournesol
Sunflowers and apple tart!
Restaurant
at Meucon
Famous for his very special apple tart, in his 'sunflower' restaurant Mickaël Vallée follows not the sun, but good food, made from great produce .

Mickaël Vallée is hardly a novice when it comes to cooking good food in this part of Morbihan. Owner of Le Tournesol, originally in Saint-Avé but for the past 14 years in Meucon, he was once pastry chef at Bernard Rambaud's 'Le Pressoir' restaurant! So as you can see he knows his stuff, and particularly when it comes to sweets and pastries. Which is probably why he can't help wanting to let you try his famous "special apple tart, that I first created in 1986." Since then, he has of course added plenty more to his range of delicious dishes. A big fan of good produce, Mickaël cooks his Saint-Brieuc scallops a la plancha with local organic pumpkin, combines langoustines with spicy andouille sausage, is as likely to serve pollock as sea-bass, and doesn't turn his nose up at Tournedos Rossini, complete with foie gras. "Real cooking is what interests me, rather than making something unusual at all costs." And in his cellar, a very nice Bordeaux or two, to be enjoyed whilst gazing at the garden.
Activities

Activity for under 3 years
Activity for 3-6 years

Activities for ages 9 to 12
Activities for ages 6 to 9
Official website of tourism in Brittany