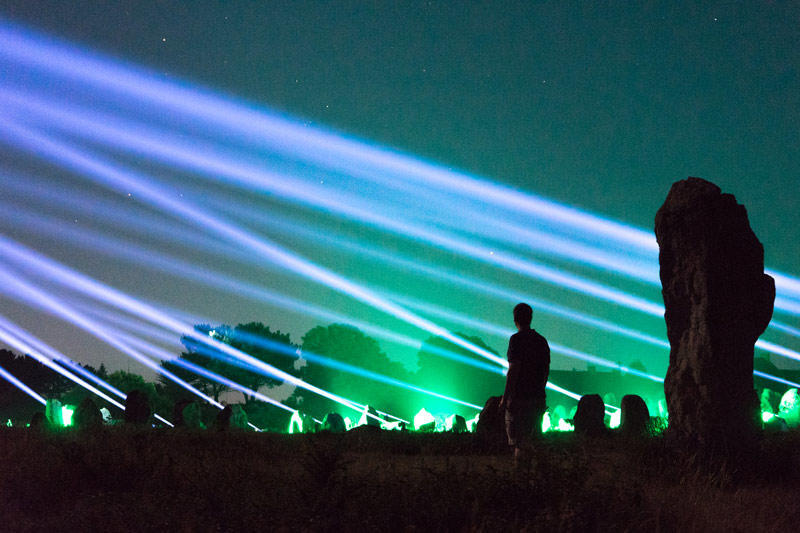 Skedanoz - Les nuits scintillantes
Show,
Sound and light show
in Carnac
At the end of July, come along to the famous megalithic site of Carnac at dusk. There's a very special atmosphere, with clever lighting effects displaying the standing stones as you've never seen them before.

When night falls, visitors to Skedanoz join in an illuminated procession around the Ménec stones at Carnac. During this night-time walk accompanied by audio-visual effects, the music, voices and lighting interweave to tell the story of the origins of these 3,000 standing stones and the men behind them. Go along as a family and plunge yourselves into 6,000 years of history, with free entry and no need to book. There are three sessions each night, from 10.15pm until midnight.
Schedules

From

August 16, 2022

until

August 18, 2022

From

August 22, 2022

until

August 24, 2022
Official website of tourism in Brittany