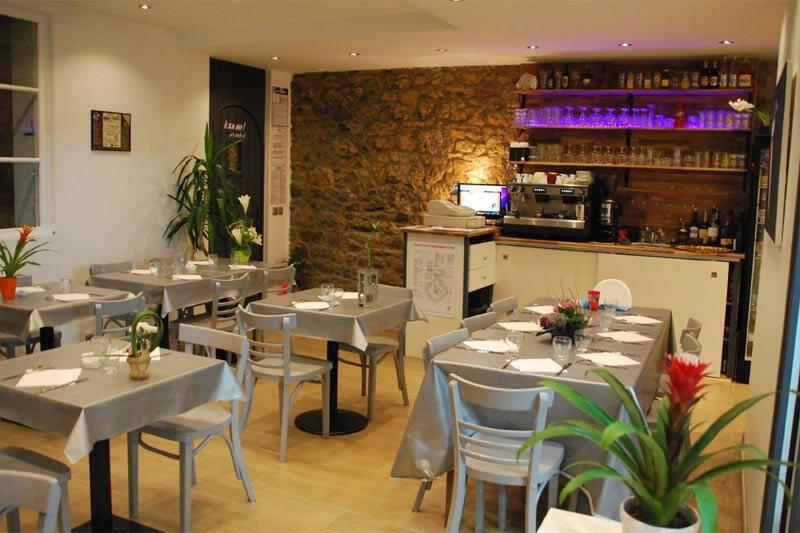 Ty Julie-la Crêpe qui Rit
A warm welcome and good taste – naturally!
Restaurant, Creperie
at Pont-Scorff
Julie is a local. "I grew up in Pont-Scorff, an absolute paradise for artists of all kinds. When it comes to cooking, I like to pay tribute to the excellence of our local produce", says this friendly 30-year-old. Welcome to her cosy crêperie where children receive a warm welcome.

Ty Julie' opened in 2014, following major renovation work. The result lives up to this young woman's dreams. It has such a friendly atmosphere that you feel comfortable there right away. There's a sunny enclosed garden with comfortable sofas and covers for 30 people, to add to the 30 that can be seated in the indoor dining area. It's a good place to enjoy a coffee, an ice-cream or a cocktail. There's a special area where children can play or draw. There's even a changing-mat! The menu changes each winter and each summer; produce is 100% fresh, often organic, and the flour has been awarded the IGP label (a guarantee of quality). The andouille (chitterling sausage), the garlic sausage and butter all come from a farm 1 km away. The milk and cheese are from Pont-Scorff, the ham from Kervignac (the pigs are fed on linseed!). "I also make kig ha farz (traditional pork and beef casserole with stuffing) in winter". The little extra? Freshly-squeezed orange juice every morning.
Official website of tourism in Brittany