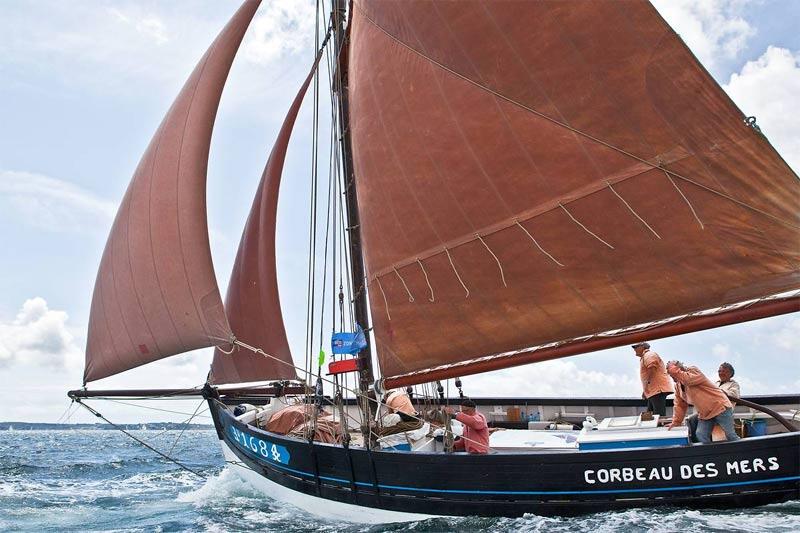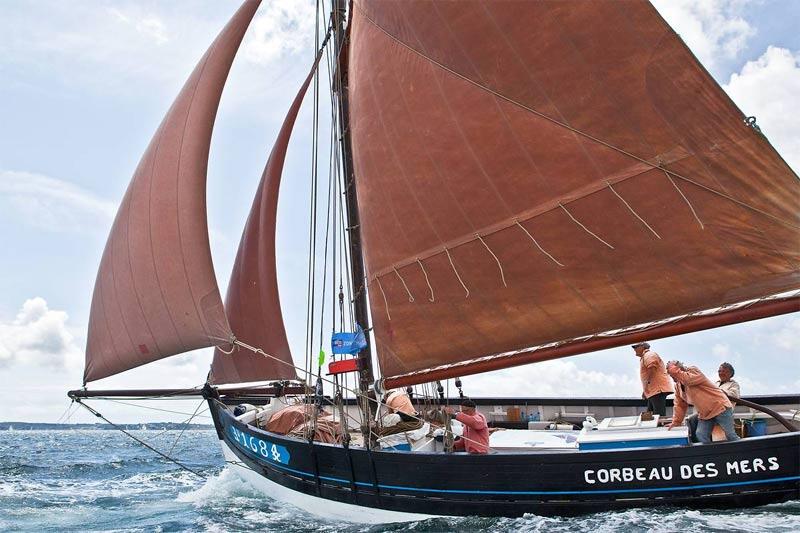 Le Corbeau des Mers
Explore the Gulf of Morbihan aboard a national treasure.
Sailing
at Vannes
Vannes has been waiting for this for years! The Corbeau des Mers, famed for its response to the Appeal of 18 June, is going back into service in Séné, near Vannes. Step aboard this legendary vessel to discover traditional sailing skills in the Gulf of Morbihan.

The Corbeau des Mers, built in 1931, is a lobster boat of 11.5 metres long, rigged as a sloop. It's not just a fishing boat, it's a national treasure! In 1940, skippered by Pierre Cuillandre and with a crew of 27 sailors from the Île de Sein, it answered De Gaulle's Appeal of 18 June and later played its part in the liberation of France. After it was refurbished, this legendary, swift sailing-vessel, which is accessible to all, went back into service in Séne near Vannes, at Port-Anna, the home port of the sinagots (typical, sloop-rigged, single-masted fishing-boats of the Gulf of Morbihan). Step aboard for a few hours or a couple of days and set a course for the Isle of Arz, the île aux Moines or île Ilur, the regional natural park. Éric, the skipper and enthusiastic instructor from 47° Nautik sailing school, will tell you all about the seafaring history and wonders of the Gulf while getting you involved in sailing and manoeuvring the boat. The on-board Apéro Corbeau service combines the pleasures of land and sea: you can taste three wines and cheeses, chosen by Vannes craft producers. There is a different surprise theme each time. It's a friendly and enjoyable experience in a magical setting.
Official website of tourism in Brittany