From Tréguier to Plougrescant, by foot or kayak
Departure: Rue du Port
Arrival: Pors Hir
Your starting point is in the narrow streets of one of the most beautiful towns on the north coast. Admire the impressive line-up of the half-timbered houses as you go. Not far from here, you have to make a choice: Go down the Jaudy estuary on the trails? Gently kayak on the coastal river? Along the way, the banks become rocky. In the little oyster port of La Roche-Jaune, magical views unfold of the estuary and the islands, surrounded by the tide. Scramble across the rocks in Baie de l'Enfer and the boat cemetery, straight out of a legend.  Now you're at Pointe de Beg Ar Vilin, a pearl among the oysters as far as the eye can see!
Team kayak, keep going! 
Did you choose to paddle? Roche Derrien Canoë Kayak* is there to guide you. On this 12-km trip, you will enjoy the landscape as you move through the calm water of the estuary. Good tip to help you move forwards: check the tide.
*Subject to availability. Booking compulsory.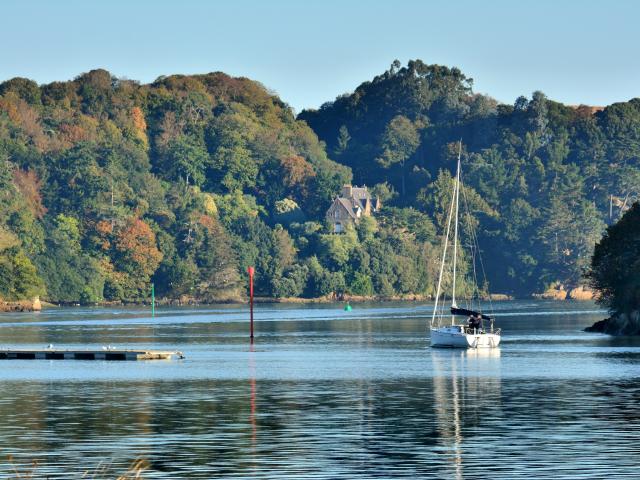 Intermediate to skilled level
12 km – Around 3h of walking