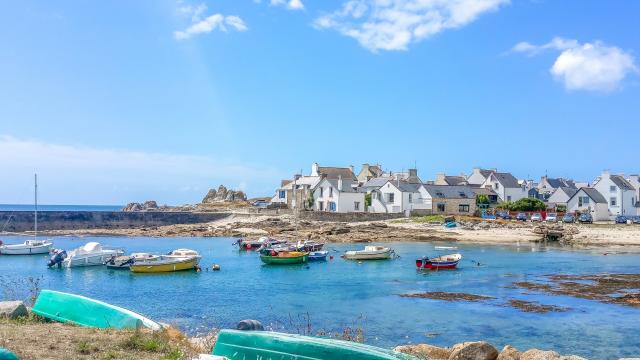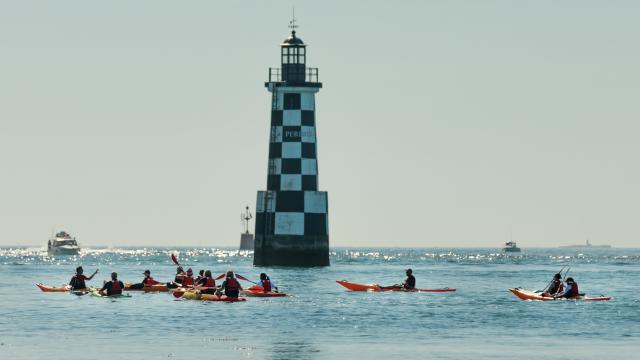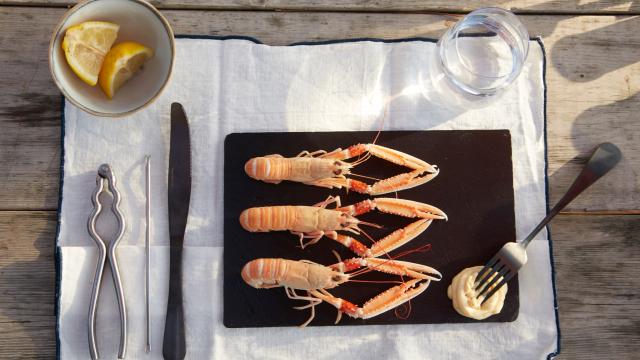 From Guilvinec to Loctudy
Starting point: Le Guilvinec port
Arrival: Loctudy, marina
From port to port. Today, you'll link up Le Guilvinec, Lesconil and Loctudy, which represent the  first French fresh fishery unit. First follow the fragile Treffiagat dunes on the green route (easier) or on the beach… You can see the Goudoul rocks: Lesco', as insiders call it, is not far now! You'll definitely fall under the spell of this little harbour and its typical fishermen's houses. After crossing the Ster ria, you'll be back in the dunes along this magnificent Sables Blancs beach. When you arrive, succumb to the "Demoiselles de Loctudy". In other words, langoustines, the emblematic seafood product of Bigouden. They taste even better when bought direct from the producer!
Nautical pleasures and other delights 
The day's walk has made you hungry, of course. Enjoy a kayak outing with tasting sessions with the Loctudy water sports centre. On the way, you'll make stops to enjoy local products. You can also hire a windsurf, SUP, kayak, catamaran, etc., and enjoy a safe outing on a supervised stretch of water.


   Beginner to intermediate level
18,5 km – Around 4h45 of walking