From Port-Navalo in Arzon to Sauzon, Belle-Île-en-Mer
Departure : Port-Navalo
Arrival : Sauzon
The day's programme: a walk on the island. And not just any: Belle-Île, well-deserving of its name, where you will disembark feeling fresh and ready to go. From Port du Palais and its citadel, stroll along the path where the winding and turning coast will reveal its treasures. In order, the rocky point of Taillefer, with a panoramic view; inlets with transparent water; the mini Fouquet Port guarded by a fort; Pointe de Kerzo which emerges between rocks and flowering moors… Upstream of a narrow channel, a terrace awaits you among the colourful quays in Sauzon.
Do you still need more sea air?
Third step: the ocean is calling. After your walk, grab your paddle and glide across the water. With Vives Eaux*, get another point of view of the coast and the path from a kayak or SUP and fill up on the salty air!
* Subject to availability. Booking recommended.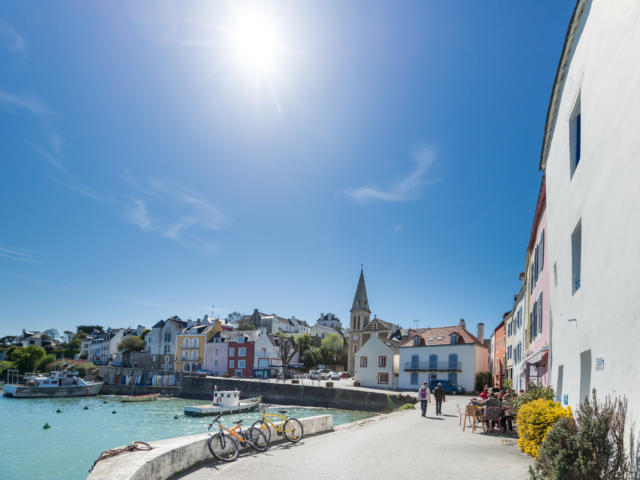 Skilled level
13,5 km – Around 3.30 hours of walking