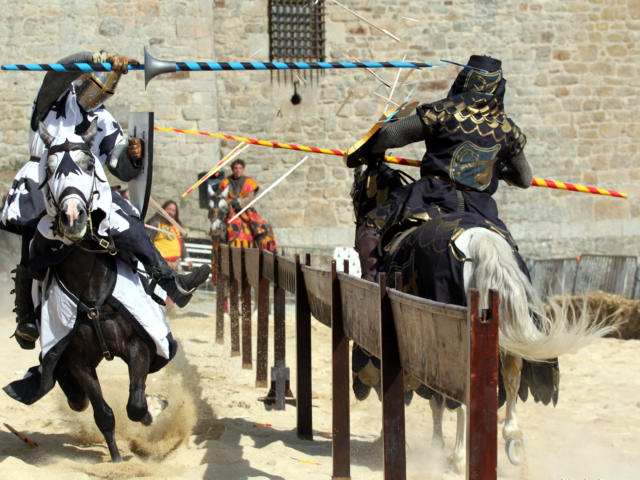 It's time for the festival of the ramparts again!
Every other year since 1983, the Ramparts Festival has taken over the pretty little town of Dinan for a weekend. Step back into medieval times and get carried away by the fun and friendly atmosphere. It's a different world, full of smiling faces, where the people of Dinard dress up in period costumes and a whole range of events are laid on to make this biannual festival a success!
With jousting tournaments, a big medieval market, balls, a grand parade and many other events, Dinan brings ancient customs to life and takes you back to another era during this colourful weekend. A theme is chosen for each festival: 'great fears', 'feasts and festivals', or 'builders'. It's a chance to discover what daily life was like for our ancestors, in a setting that's full of panache! Take this opportunity to discover or rediscover Dinan, a Town of Art and History that's packed with attractions: the Clock Tower, the Couvent des Cordeliers, the Saint-Sauveur basilica and more… all treasures that bear witness to the rich and glorious past of this medieval town.