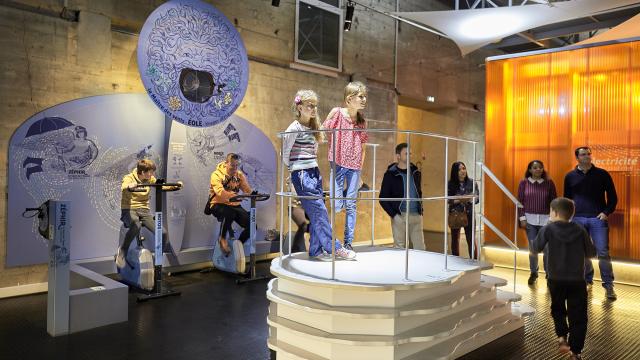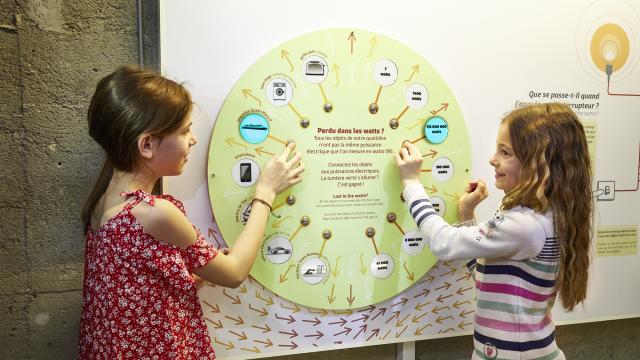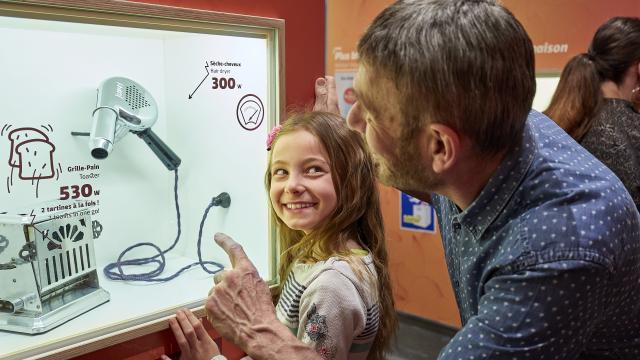 1. Experiment with wind energy… by pedalling!
Centre EOL in Saint-Nazaire
Why do we need electricity? How does an offshore wind turbine work? In Saint-Nazaire, the Centre EOL answers your children's questions about these modern windmills and this renewable marine energy. And the best way to properly understand is to take part! At this unique site in France, you can breathe on a wind turbine to start a video, you can pedal with all your strength to produce wind, you can measure your smartphone's consumption in watts and you can even make a model of your own wind farm. After your visit, climb up to the terrace with 360° view of the Saint-Nazaire shipyards. This is where some XXL elements of the future and first French offshore wind farm will be made.