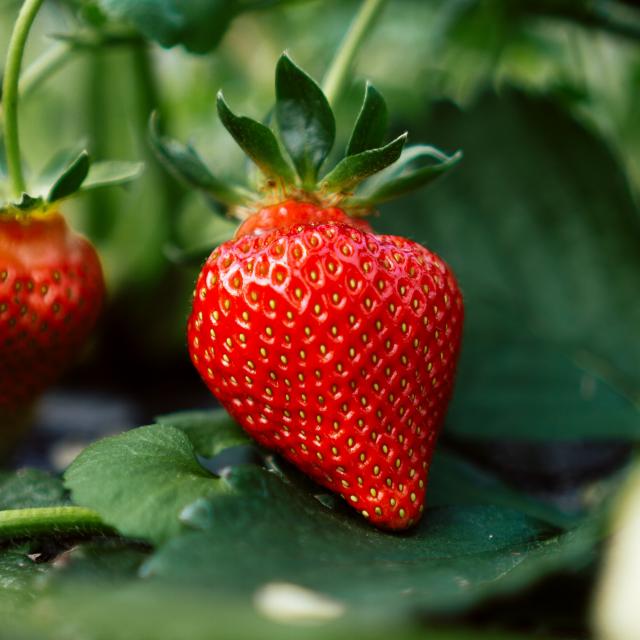 Where do strawberries grow in Brittany?
When we talk of strawberries, we naturally think of the Plougastel strawberry, although it grows all over Brittany. We owe the introduction of this plant to the explorer and botanist Amédée-François Frézier, who brought it back from Chile and which became acclimatised to the mild climate of the peninsular. In Plougastel-Daoulas, several strawberry varieties are grown. Ciflorette, Charlotte, Mara des bois and especially Gariguette are the most common. Although many strawberry growers have today opted to grow their strawberries in hanging containers, we like those that are grown directly in the open ground and which draw their perfume from the quality of the soil.
Homage to the little fruit
The Strawberry and Heritage Museum relates the history of the peninsular and the tasty epic of this red gold and also houses a rich collection of Breton costumes. It's a great "taster" before continuing on the Strawberry Route.  This tourist circuit takes small groups of visitors into the strawberry fields to meet producers, on a half-day outing.