A day on Sein island
Departure and return: Audierne harbour
Arrival: Sein island
Barely an hour's crossing from Audierne and you'll arrive on Sein island! A tip: arrive the day before to get on the first boat. Say goodbye to the car, this little island can only be discovered (easily) on foot. Stroll through the colourful little streets in the port, then go across the moors to Goulenez lighthouse. In summer, climb the 360 steps to its parapet walk. You won't be disappointed! The 360° view is absolutely breath-taking! It takes around one and a half hours to go around the island, between coves, pebbled stretches and old seaweed kilns.  Visit the Sein island museum in the former sailors' shelter to learn more. Return to Audierne in the late afternoon.
Seals, dolphins and water sports on the Goyen
Do you want to get close to grey seals and common bottlenose dolphins? Book a kayak outing with Ile de Sein Nautisme. It's a magical experience every time! You could also hire a paddle board from the Plouhinec water sports centre and make your way on the Goyen towards Pont-Croix. The best time is just before high tide.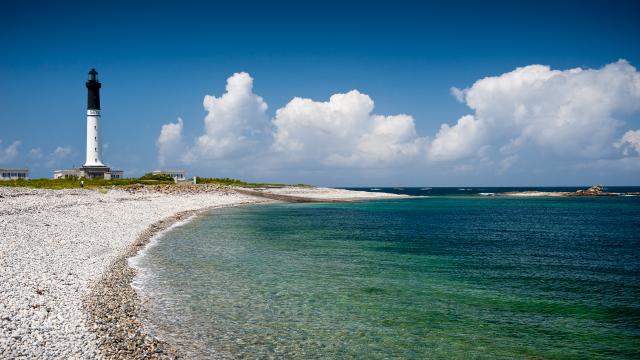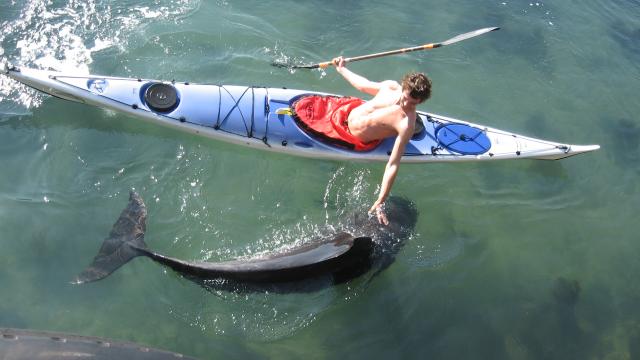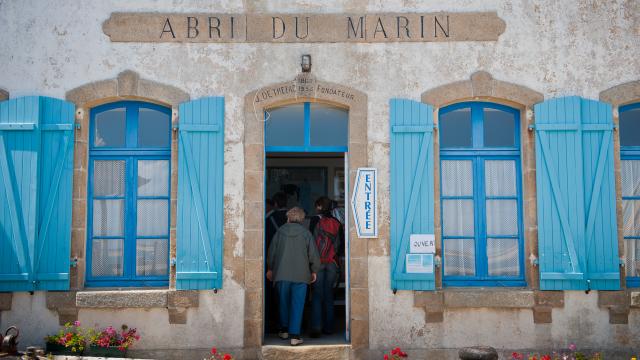 Level: easy
4,5 km – Around 1h30 of walking